Hotel-Condos at Viera-MonteLago Village-Lake Las Vegas Resort
Click to View Resale Condos at Viera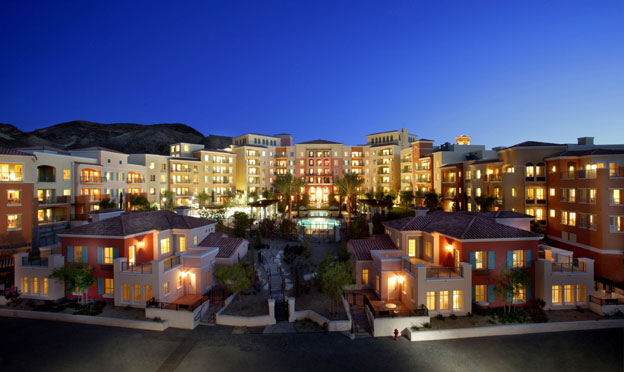 It's no secret that Lake Las Vegas real estate is rebounding. The hotels at the resort have reopened and been rebranded, and buyers, invesrtors and second home owners as well, have scoured the bank owned condos at V at Lake Las Vegas and Vita Bella and Luna Di Lusso as well as those in Viera.
These condo purchases do need to be all cash only and you can count on HOA dues ranging from a low of about $500 per month to an average of about $800 per month when you factor in Lake Las Vegas Masterplan dues of about $ 345 per quarter, the LID fee (sort of like a Mello Roos in California), condo hoa dues and South Shore dues if applicable. Remember, this resort is quite unique, has a pristine setting, and values have dropped to as little as 20 cents on the original dollar in may cases, causing a strange market dynamic. Previously, Lake Las Vegas Condo Buyers were spending $300k to a million dollars on what is now $65k to $400k. The initial buyers didn't balk at the HOA dues structure, but those folks looking for a piece of the Lake Las Vegas pie at $100k sometimes find HOA dues/taxes averaging $800 per month somewhat unpallatable. Of course, there are single family homes at Lake Las Vegas, and these SFR's have lower fee structures.
Now that you have the facts and stats - please give us a call if this type of resort style condo living in one of Nevada's most special communities suits your needs.
Nestled in the heart of MonteLago Village and situated on the waterfront these meticulously crafted, fully furnished resort hotel-condominiums offer a variety of luxuriously appointed floorplan options, from open plans that allow for different combinations of living. Nearly 20 floorplans offer deluxe studios, 1, 2, and 3 bedrooms and up to 3 baths. Owners have the option of participating in a rental pool program. Viera is a sold out community BUT we have access to the best resales and foreclosures.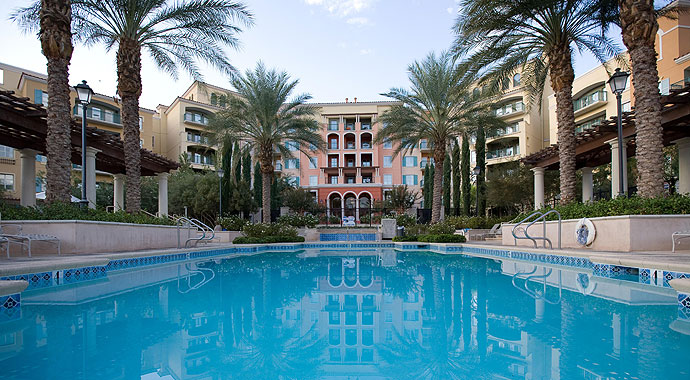 Photo above is the Viera Pool
Community Features include:
Grande Entrance and porte-cochere
Magnificent two-story lobby and reception area
Private access to lush Grande Gardens featuring fountains, swimming pools and spa
Fully equipped fitness center
State-of-the-art media center
Two comfortable meeting rooms
Restful library retreat
Guest laundry facilities
Enclosed Parking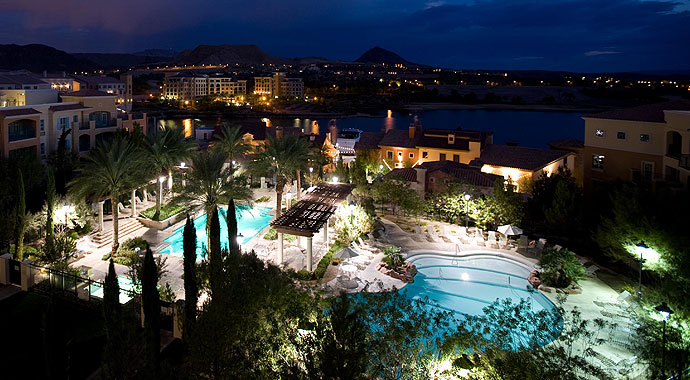 Interested in owning one of these luxury condo-hotel units in Viera in Lake Las Vegas' MonteLago Village?
Would you like all the latest listings in Veira & Luna Di Lusso e-mailed to your inbox?

Contact: Junestark@msn.com or Laurenvegas@msn.com Today!