~About The Stark Team~
Click Here to Learn About Our Services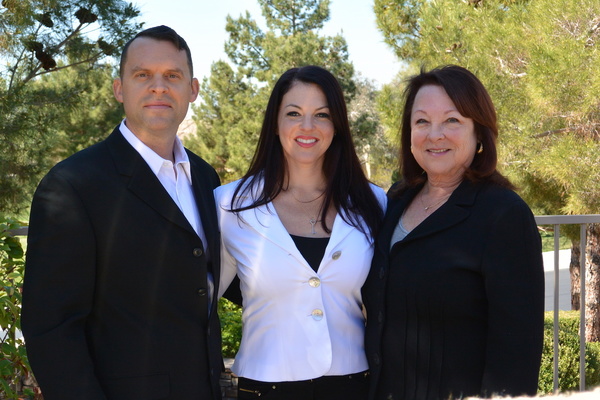 The Stark Team, Lauren, Travis, and June, is committed to our clientele, passionate about luxury real estate, and always positive in thought and demeanor. We try to listen as well as observe our clients' body language. Sometimes what people do not say is as important as what they do say in understanding their needs and motivations. We enjoy the art of the deal, the negotiations being such a high point of the transaction.
Experience counts, as does a background in Psychology, which was one of June's minors when earning her Bachelor of Science degree. "I think that in order to be a successful real estate agent, you have to be an adept listener with a keen ability for attention for detail, a market analyst, with the ability to pull together data and facts in a heartbeat, a bit of a detective, to ferret out true client motivations, and a tenacious negotiator with a positive attitude and a world of patience."
We do not pull any punches and will always tell you the truth. We will not take overpriced listings and over promise and under produce. If you really need to sell, we will price your listing to sell at the highest price the market will bear so that it sells in the shortest amount of time . An award winning family team, we have a combined experience of 45+ years in Las Vegas real estate.
The high rise market is very dynamic from the Condo Craze pre-construction days, to the downturn, to the cash investors, and now to a mostly normal buyer/seller market. The condos have experienced some nice appreciation, and the Las Vegas Strip is also pouring new money into development with Resorts World, the AEG Arena Lucky Dragon Casino, & MGM Grand Central Park just to name - now is a good time to Buy or Sell as prices are still below replacement values, yet up from the extreme downturn. We, at The Stark Team, are one of the ONLY realtor teams to have been there for it all. Our level of knowledge & experience of the Las Vegas Condo Real Estate Market is second to none.
We do not function in a vacuum, keeping up with the latest economic news, tracking sales and new listings, and price reductions daiily. We pride ourselves on being ahead of the curve. June has years of experience as a financial systems analyst for major corporations, and combined with her degree in mathematics and strong statistical training, no one will provide you with a more thorough analyis of the properties you are considering.
Sellers will benefit from the intricate web marketing that the Stark Team has in place. Our numerous wesites and e-marketing campaigns have a widespread global reach with the highest organic ranking on the major search engines. Receiving tens of thousands of hits per month, our sites and blogs have such presence that your properties will be showcased as best as can be. Why List With US? Click Here
We employ full time Search Engine Optimization techniques to keep our web presence ahead of the crowd. We shy away from pay per click campaigns of which customers are wary. Web users trust those sites which are naturally ranked in top position because such a position comes from years of establishing a presence as well as keeping the content fresh.
~The Stark Team~ The Intelligent Choice
702-236-8364